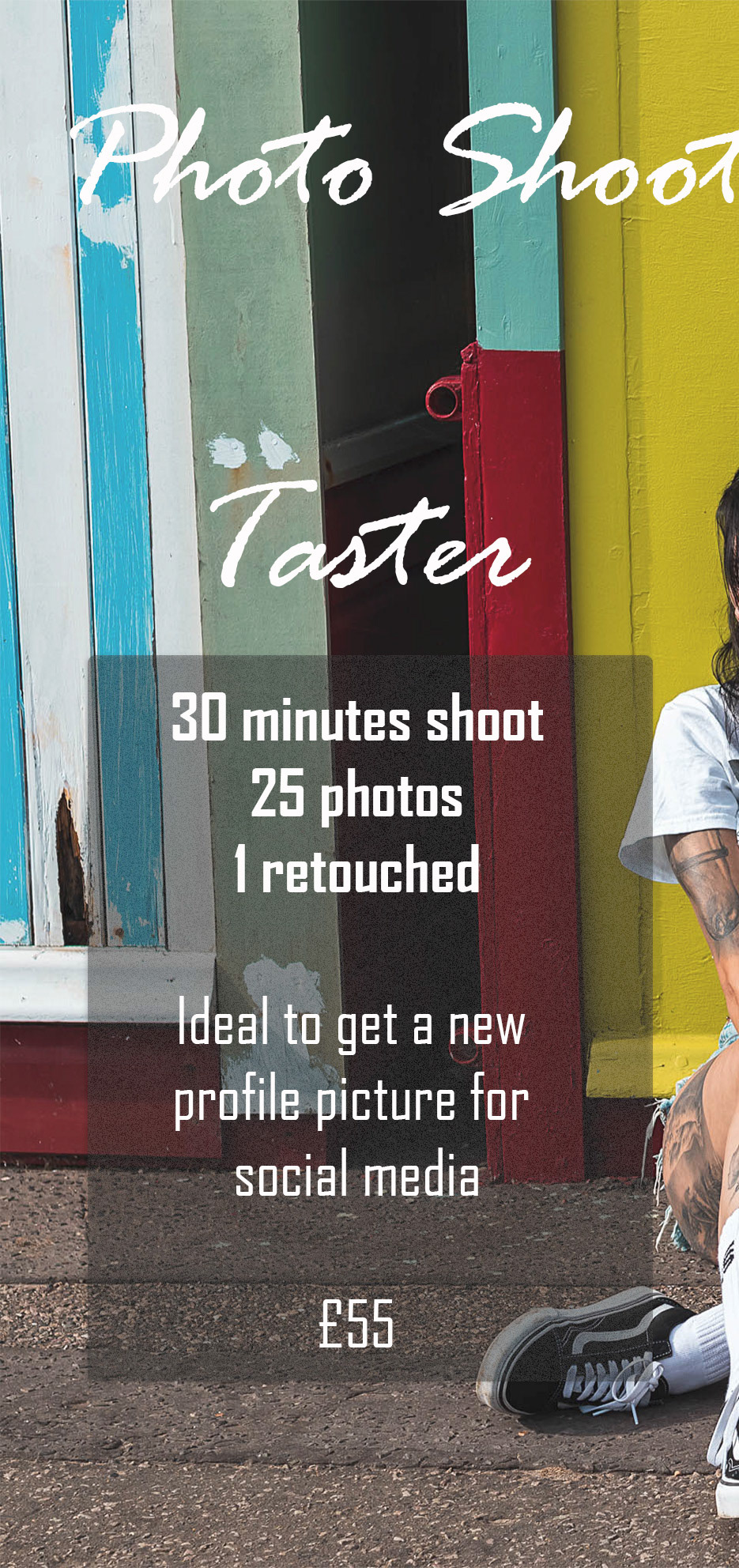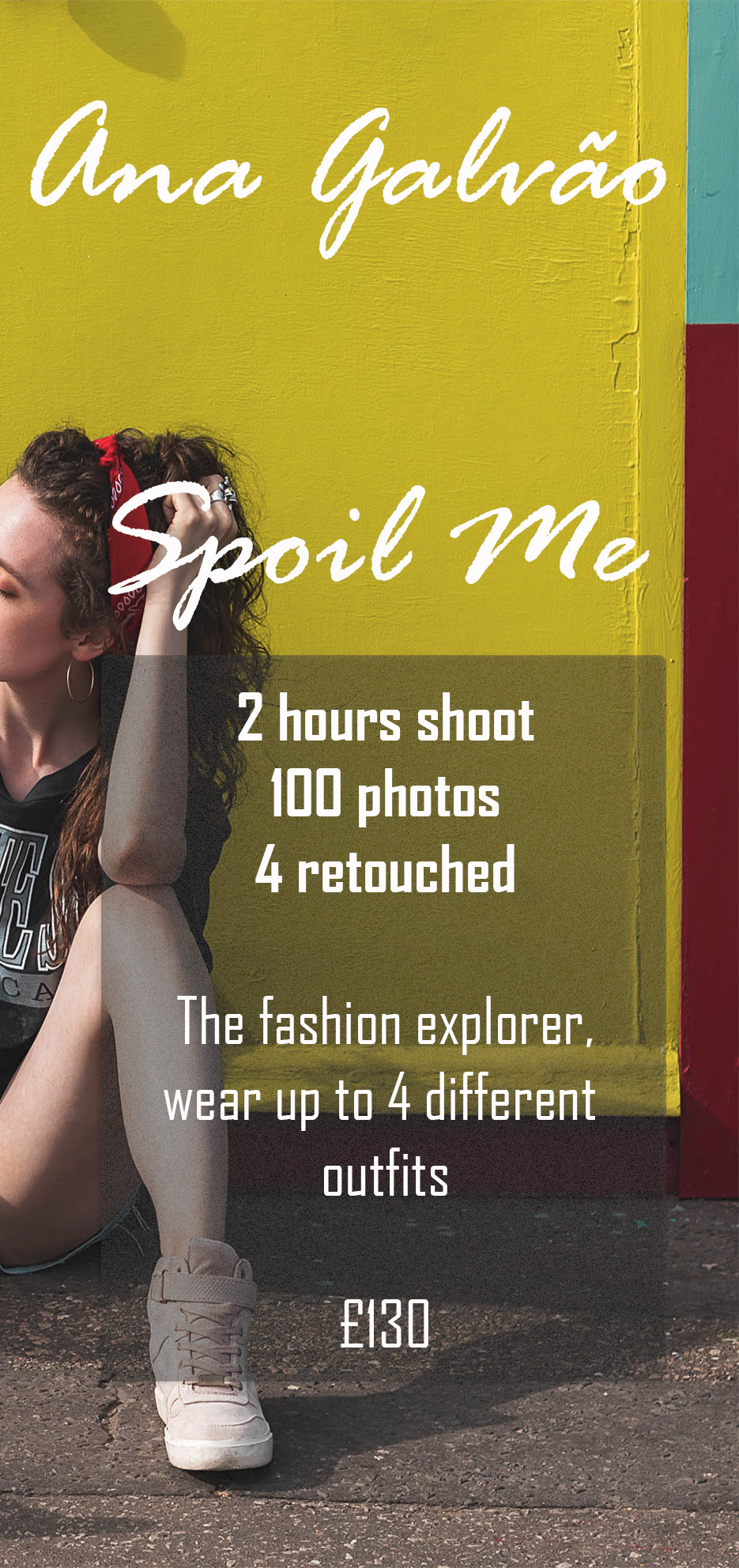 More details
Above rates cover travel time and costs within London (zones 1 and 2), on location shooting and digital delivery of the edited photos.
A
non-refundable £20 deposit
is required when booking to secure your booked slot. This can be paid via Paypal or bank transfer.
All photos are colour graded and delivered in jpeg format within 72 hours of the shoot. Please note that skin will not be altered in any way on non-retouched photos. Additional retouched photos are available at £5 each.
Photos to be retouched are picked by you (from the edited batch sent to you initially). Once I get your picks these will be delivered fully retouched within 48 hours. If you pick additional photos to be retouched (over the number included in the package) it might take slightly longer. Please note that I will only start working on additional retouching requests upon receipt of the additional payment.
Hair and make up services are currently not available so please feel free to make your own arrangements prior to the start of the shoot. If you would like to book a studio for our shoot that is perfectly fine as long as I am provided with an address.
I will do my best to make our shoot an enjoyable and relaxed experience.
If your needs are different from what is covered in these packages please contact me for a bespoke quote. Any questions please do not hesitate in contacting me.